Brake & Tire Shop in Frederick, CO
Located in Frederick, CO, B & L Repair & Tire has been the foremost provider of towing, roadside service and auto repair services for nearly 15 years. We are a brake shop, tire shop, and towing company that services throughout Weld County, CO.
Your Wrecker & Towing Company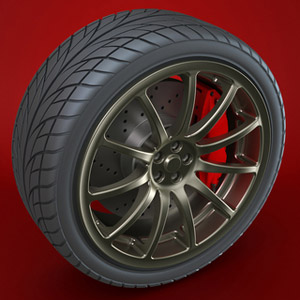 The region's most reliable wrecker company in Frederick, CO, B & L Repair & Tire offers a variety of auto repair and roadside assistance services to get you out of a jam as quickly and safely as possible. We provide tire replacement, engine repair and other helpful services in our auto shop, but we are proud to specialize in emergency roadside service to ensure the safety of our customers.
Whether you're facing a collision, a flat tire, a dead battery or a lockout situation, B & L Repair & Tire can help. We offer emergency assistance 24 hours a day, seven days a week. We are always happy to come to you to change your tires, give you a jump start, deliver gasoline or diesel, install a new battery, or even provide professional locksmith services to get you into your car or cut you a new set of keys. We also provide on- or off-road flatbed towing service to get your car to our shop for quality, full-service auto repair, whether you need maintenance or service on your engine, transmission, brakes or muffler. Check out some of the reasons why you should contact us today:
We provide service throughout Frederick, CO, and within 20 miles of Frederick.
We have nearly 15 years of experience in the business.
Our roadside assistance is available 24/7.
We provide quality in-shop auto repair.
We can work with your insurance for your convenience.
We welcome customers from all over Colorado including:
Frederick, CO
Johnstown, CO
Berthoud, CO
Longmont, CO
Niwot, CO
Gunbarrel, CO
Boulder, CO
Erie, CO
Lafayette, CO
Superior, CO
Broomfield, CO
Westminster, CO
Fort Lupton, CO
Brighton, CO
Henderson, CO