Roadside Assistance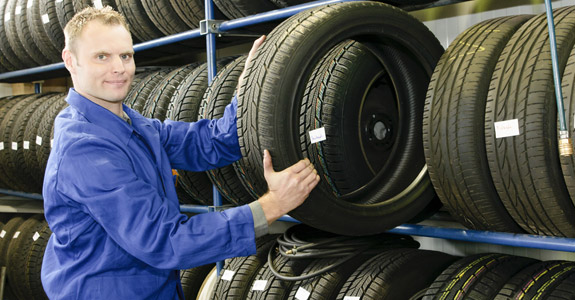 B & L Repair & Tire provides both exceptional auto repair and helpful roadside assistance in Weld County, CO. Our services include:
Tire repair: If you find yourself on the side of the road with a flat tire, we're happy to provide you with emergency service to repair your tires and send you back on your way safely.

Jump starts: If your car battery dies on you and there's no one around to help, we provide on-site jump starts and make sure your battery is running steadily so it won't happen next time you stop.

Lockouts: We've all been there: you can't find your keys anywhere, or maybe you locked them in the car at a friend's house or gas station. Just call us and we'll send you a professional locksmith to get you into your car or cut you a new set of keys right there.

Gas or battery delivery: If your battery has completely failed or you've misgauged your fuel tank, we can deliver gas, diesel or a new battery right to your car and provide the necessary refueling or installation to get you running again.

Towing: If your vehicle is experiencing problems, we provide fast, reliable flatbed towing to get you to our mechanic for the necessary repairs.

Wrecker service: If you've been involved in a collision, we provide expert towing to get your car safely off the road and into the shop for repairs or insurance inspections.

Auto repair: We also maintain a full-service auto shop, where our expert technicians can provide maintenance or repair service on your tires, brakes, muffler, engine, transmission and more. We use only top quality parts, products and materials to restore your vehicle's functionality and equip it with lasting value.
If you're in need of an emergency towing company in Weld County, CO, just call 303-833-4843 to get immediate service. And for quality roadside assistance, or to schedule maintenance or repair on your vehicle, give us a call at 303-833-0733.